Regional Conditions for Northern Madison
as of 5:00 am
| | |
| --- | --- |
| Today | 0″ | 20-30 SW |
| Apr 22 | 2″ | 5-15 ENE |
| Apr 21 | 3″ | 5-15 NE |
9400′ 4/23 at 9:00
34 ℉
SW - 13

mph, Gusts

24
0 "

New
Bottom Line:
This week expect classic spring snowpack conditions, with great variability throughout the day and between aspect and elevation. Ideally the snowpack will be mostly frozen and stable in the morning, and then it will inevitably soften and lose strength through the day. Be diligent with route finding and snowpack assessment, anticipate changing conditions, pay attention to unexpected findings, and have a safe route to bail at any time. Consider terrain you will have to travel across or underneath later in the day when natural wet slides may occur or be easier to trigger. See our forecast page for general spring snowpack and travel advice.
Past 5 Days
Wed Apr 10

None
Fri Apr 12

None
Mon Apr 15

None
Fri Apr 19

None
Mon Apr 22

None
Bridger Range
Bridger Bowl
Widespread large natural wet loose in Bridgers

Bridger Bowl
WL-N-R2-D1.5-S
Elevation: 8,000
Coordinates: 45.9072, -110.9750
Caught: 0 ; Buried: 0
Today (4/19/19) there were more and larger wet slides in addition to those that slid yesterday. Activity started before noon and slides were D1.5-D2 wet loose. One wet slab released north of Bridger Peak around 1400, probably from a cornice fall. There was widespread activity in addition to yesterday's slides on all slopes from Bridger Peak through Frazier Basin.
More Avalanche Details
Northern Madison
Fan Mountain
D3s on Fan and Cedar Mtn., Cornice/slab and wet loose at Big Sky
Fan Mountain
WL-N-R2-D3-O
Elevation: 10,500
Aspect: E
Coordinates: 45.2957, -111.5130
Caught: 0 ; Buried: 0
From BSSP: "There was considerable cornice growth... in most cases, natural failure sometime early morning, triggering recent wind slabs. Shots were producing very local results, with the exception of orbit in the gum wall, failing size 2 on storm/old snow interface. Also, low on the west wall, an east aspect, we had a 2' crown triggered by cornice failure. This failed on a maybe week-old interface and partly filled the terrain trap. Similar stubborn results were observed on route, but once warmed up, these slabs became active in lenin, dirtbag wall, and hanging valley triggered on skis this afternoon. The upper a-z's, pinnacles, and dirt bag wall were problematic with natural wet loose failure in most areas by late afternoon, running on previous melt/freeze crust. 
In the backcountry, fan mtn and cedar mtn failed well into older layers on east aspects from cornice failure, up to size 3-sizeable avalanches."
More Avalanche Details
Bridger Range
BRIDGER RANGE
Natural wet loose slides Bridgers

BRIDGER RANGE
WL-N-R2-D1.5-S
Elevation: 8,000
Coordinates: 45.8068, -110.9230
Caught: 0 ; Buried: 0
Observed widespread natural wet loose slides, D1-D2, from Bridger Peak to north of Frazier Basin. Biggest on E-SE aspects in large terrain in northern Bridgers. Wet snow on NE up to 8,000 feet. Saw one maybe recent (poor viz) D2 slab in bowl south of Naya Nuki and some fresh small cornice fall/slabs at ridgeline. Widespread, but nothing major destructive.
More Avalanche Details
Photos- Northern Madison
Displaying 1 - 40 of 4.6116860184274E+18
Weather Forecast Northern Madison
Extended Forecast for
5 Miles NNW Big Sky MT
This
Afternoon

Slight Chance
T-storms

High: 46 °F

Tonight



Mostly Cloudy
then Chance
Rain/Snow

Low: 32 °F

Wednesday



Chance
Rain/Snow

High: 42 °F

Wednesday
Night

Partly Cloudy
and Blustery
then Mostly
Clear

Low: 26 °F

Thursday



Mostly Sunny

High: 44 °F

Thursday
Night

Mostly Cloudy

Low: 31 °F

Friday



Chance
Rain/Snow and
Breezy then
Rain and
Windy

High: 43 °F

Friday
Night

Rain/Snow
Likely and
Breezy then
Chance Snow

Low: 28 °F

Saturday



Chance Snow
and Windy

High: 40 °F
The Last Word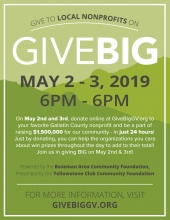 For more spring travel advice see this article from our GNFAC forecaster blog.